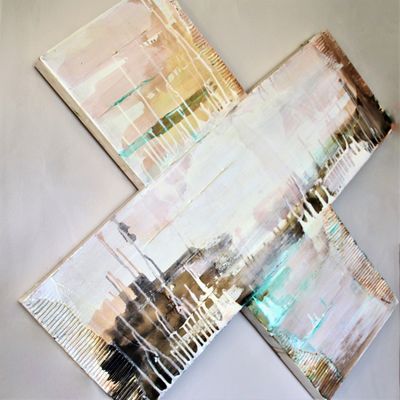 Original Art Work - White Cross
Originals
$795.00
"White Cross" by Fiona Ehn is a 900mm x 900m x 30mm - on a custom made handmade cross in white, teal and brown hues and would work well as a focal piece in a living space.
The front face of the cross is textured using acrylic paint, modelling clays and cardboard. As the cross is 30mm deep, the painting continues down the sides of the picture
The painting is titled and signed on the back and is all ready to hang.

900mm x 900mm x 30mm
For a short video see link below
SKU: 10027