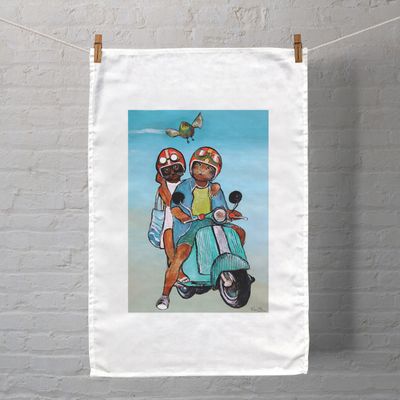 Tea Towel - Birdwatching
$23.00
Quality 100% cotton large NZ Tea Towels featuring 'Birdwatching' (2022). This decorative tea towel features a contemporary and quirky feline art print of two cats out for a spin on their Vespa scooter – birdwatching. There is also a Silvereye Tauhou bird in flight above them. This fun kitty artwork was created in mixed media and has been digitally signed.
"This was inspired by my naughty cats! The one on the back is Molly who died early 2022 at the ripe of age of 19."
Visit the site for full range and purchasing at https://www.doodlewear.co.nz/c...
SKU: 10000-52