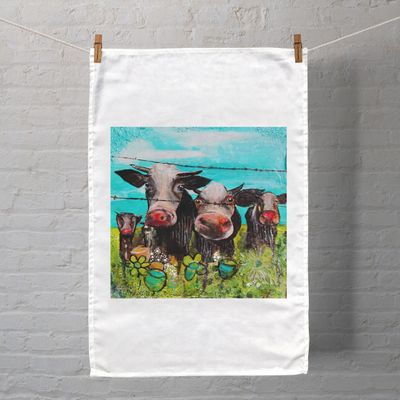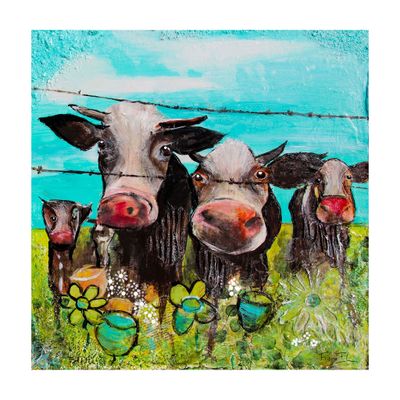 Tea Towel - Hanging Out
$23.00
Quality 100% cotton large NZ Tea Towels featuring 'Hanging Out' (2022) art print by mixed media artist Fiona Ehn. This decorative tea towel features a contemporary and quirky art print of a curious cows behind a farm fence with flowers that was created in mixed media. It has digitally signed this artwork.
"We live rurally, and when I walk to the end of the road, the girls come over to say hi. They come close but not too close! This work is inspired by a photo I took one morning."
Visit the site for full range and purchasing at https://www.doodlewear.co.nz/c...
SKU: 10000-54