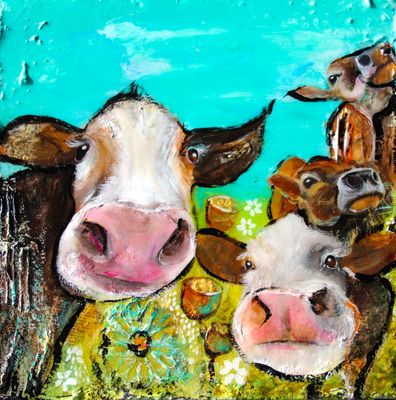 Original Art Work - Curiosity
Cow Girls
$420.00
"Curiosity" by Fiona Ehn. I love painting cows - and particularly the intelligence in their eyes. "Curiosity" is textured work using papers, modelling clay and acrylic paints and is painted predominantly in teal, greens, whites and tan hues.
It is an original 300mm x 300mm x 70mm mixed media painting on hardboard custom made box and it's ready to hang. As with all of my originals, it is protected with a varnish, signed and titles on the back
Each painting is shipped out of Albany, Auckland. If you live outside NZ, please email me and I will put the painting on hold while we discuss the shipping options available
This work is currently being exhibited at "Of Heart and Hand" in Warkworth.
SKU: 10000-65