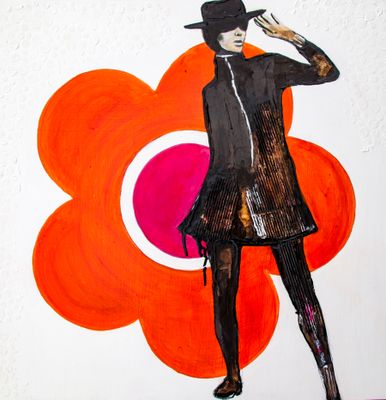 Original Art Work - Banana Split
Retro Girls
$700.00
This work was created in recognition of the passing of Dame Mary Quant. "Banana Split" by Fiona Ehn is a mixed media work crafted on a hardboard 600mm x 600mm x 70mm handmade frame. It depicts Grace Coddington wearing Quant's Banana Split design.
The painting is in white, orange and teal and is heavily textured using cotton papers, modelling clay applied through the use of stencils, and embossed and hand cut cardboard. As with all my originals, it is protected with a varnish, signed and titles on the back.
Each painting is shipped out of Albany, Auckland. If you live outside NZ, please email me and I will put the painting on hold while we discuss the shipping options available.
SKU: 10000-79